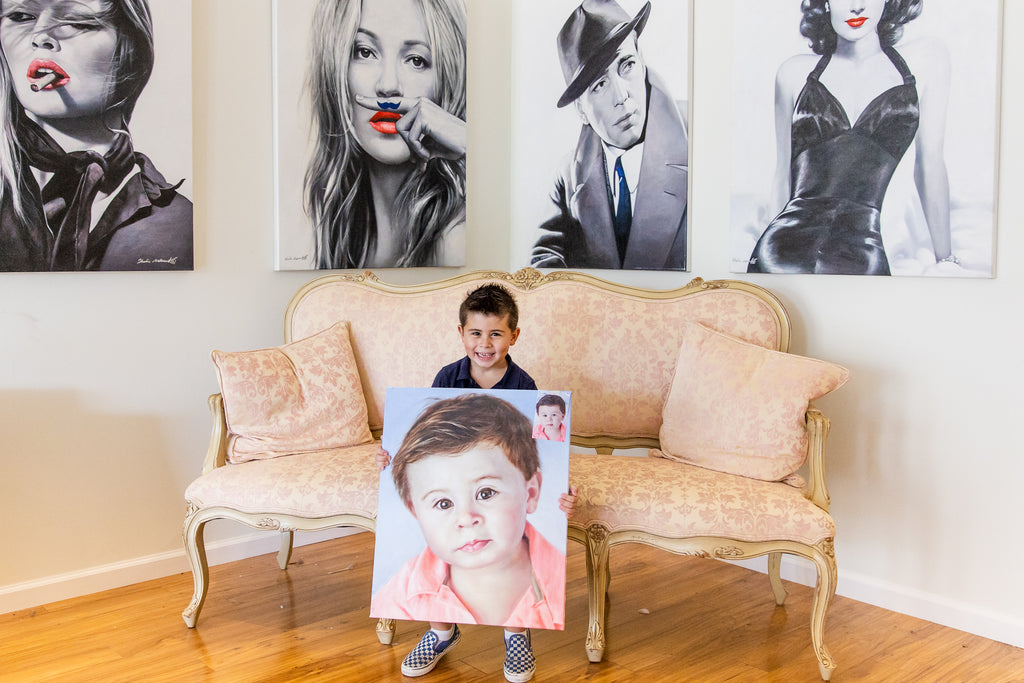 In Honor of my Grandsons 7th Birthday, Hendrix has curated his top picks!
First, his namesake Jimi Hendrix, painted in my splatter style.
Second, his favorite treat, when Hendrix was little we always spoiled him with kit kats, which is why I was inspired to paint them and my entire candy collection.
Lastly, his favorite place to be, the ocean! Also, significant because his middle name, Makai, means towards the sea, which is fitting.