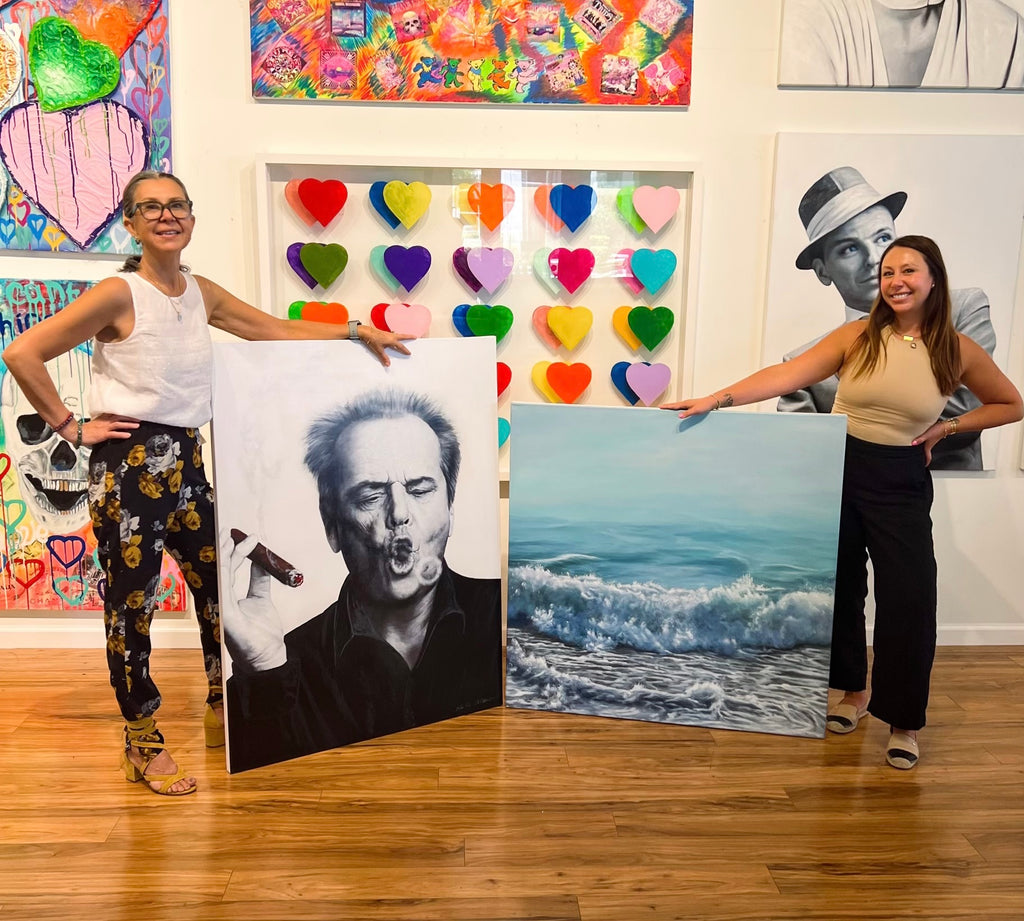 I decided to round up some Mother's Day gift ideas and by I what I really mean is my wife and my daughter who are both mother's and know better than I do what a mother would like on mothers day. Just being honest! 
ALL OF MY ART IS AVAILABLE IN DIFFERENT SIZES AS GICLEE ON CANVAS!
By offering different sizes it makes it easier to work with different budgets. 
My wife, Saliha's, Mothes Day picks:
"I love a sleek look with a touch of glamour. That is why I love the black and white portrait series."
"I love this painting of Jack Nicholson because it is funny, interesting, and a conversation starter. I'd put this in an entry way or bar where all of my guests will be able to see it."
"I love the Red Bottoms for my bedroom or a walk in closet. The way it looks shiny makes it very sleek and feminine, exactly how I want to feel when I get ready to go out!"
"I love this abstract for a living room over the sofa. The brush strokes are edgy and the black and gold give it a chic look."
My Daughter, Sila's, Mother's Day Picks:
"It's so hard to pick just one collection, I love bright colors but I also love the black and white rockstar portraits because they add a really cool edge to the space"
"I love the beach, so coastal art is what I love in my bedroom. It makes the space feel calm and serene and I love the idea of both these wave paintings side by side above the bed or over each nightstand"
"I actually have a custom Frida Kahlo painting by my dad in my entry way very similar to this one. I love the bright colors, and the organized chaos of the painting style. It gives my guests an idea of what to expect when they come over being that I have two little kids, organized CHAOS!"
"I am a huge Sinatra fan and I love this mugshot painting of a young Sinatra with the piercing blue eyes. Let's be honest, this would look cool in any room!"