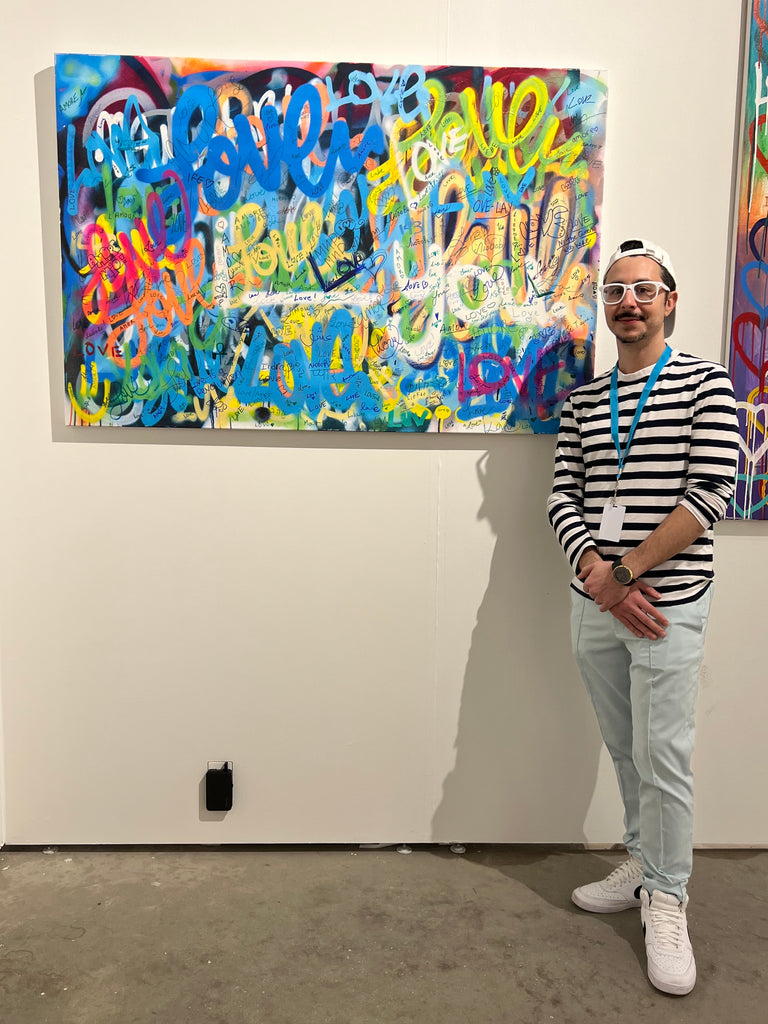 It has been a busy season, I have been traveling back and forth to New York working on art. My gallery showcased at Art Wynwood which was a great success, and I have been doing shows locally since returning to Boca Raton. I just finished up a show in West Boca and have another on Las Olas in Fort Lauderdale this weekend. I've said it before, I love doing shows and meeting so many of you. 
Art Wynwood was my sons first art exhibit and he did wonderful. When you are a creative, your mind is always bursting with new ideas, and for him it is no different. During the show, he decided to create an interactive experience on a piece that he calls "Spread the Love" and he let everyone he met write "love" on the piece, by the end of the weekend it was covered in messages of love from people all over the world of all ages, and in 20 different languages! 
As artists this is what we hope to inspire with our work, joy & love.