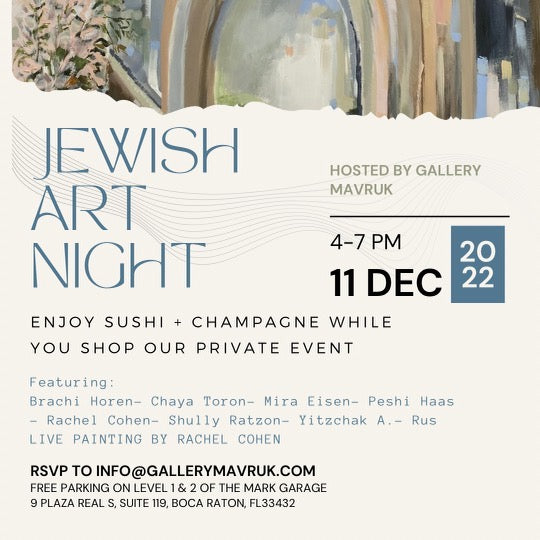 We just wrapped up a successful week at Aqua Art Miami and now we are busy getting our Gallery ready for our Jewish Art Night Sunday December 11th from 4-7pm.
We have incredible Jewish Artist who will be showcasing their work. 
Featuring Brachi Horen, Chaya Toron, Mira Eisen, Peshi Haas, Rachel Cohen, Rus, Shully Ratzon, Yitzchak A.
Watch as Rachel Cohen paints live!
Shop privately and enjoy sushi & champagne. This is a kosher event. 
RSVP to info@gallerymavruk.com