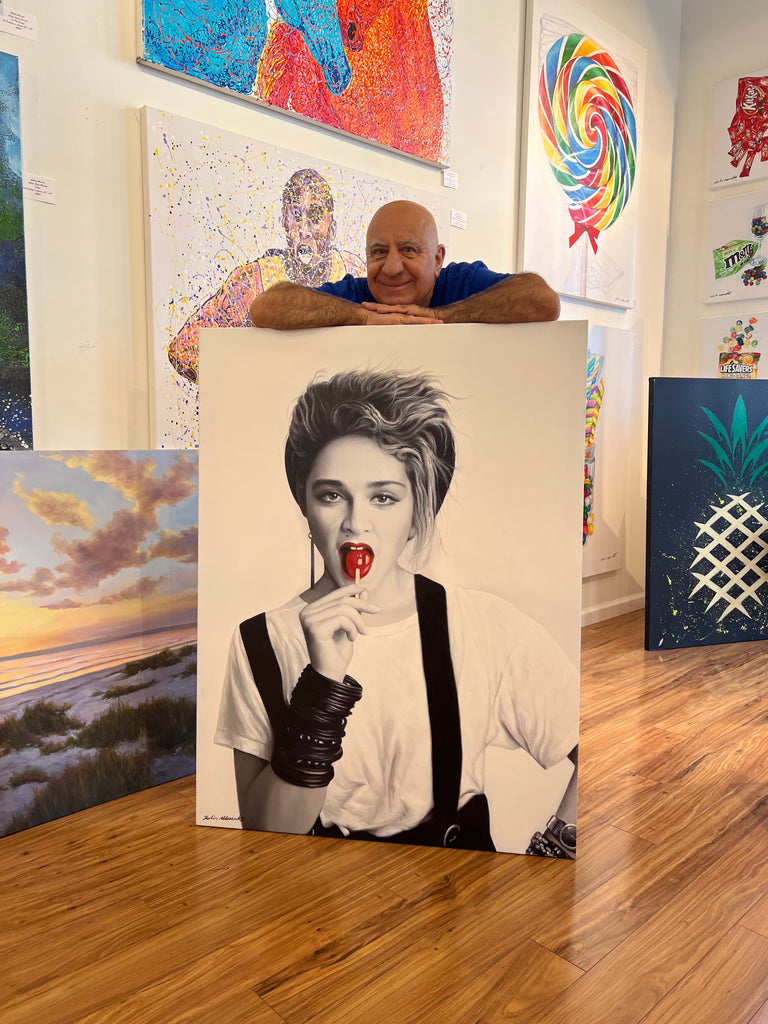 I've been working around the clock to bring you more art! I am so proud of my newest pieces, some are still a work in progress but I am excited to give a sneak peek!
Here is a look of my finished black and white of Madonna!
This one was a labor of love and I am so excited to now have it in the Gallery ready for the public.
Here are some works that I am still tweaking. I don't think art ever truly feels done, as artists we are always inspired to add more, but these are almost ready to be sold, a look at the power of the people and how we can Open Our Hearts- Transform and Spread LOVE Together
Pop by and see the progress...STAY TUNED!