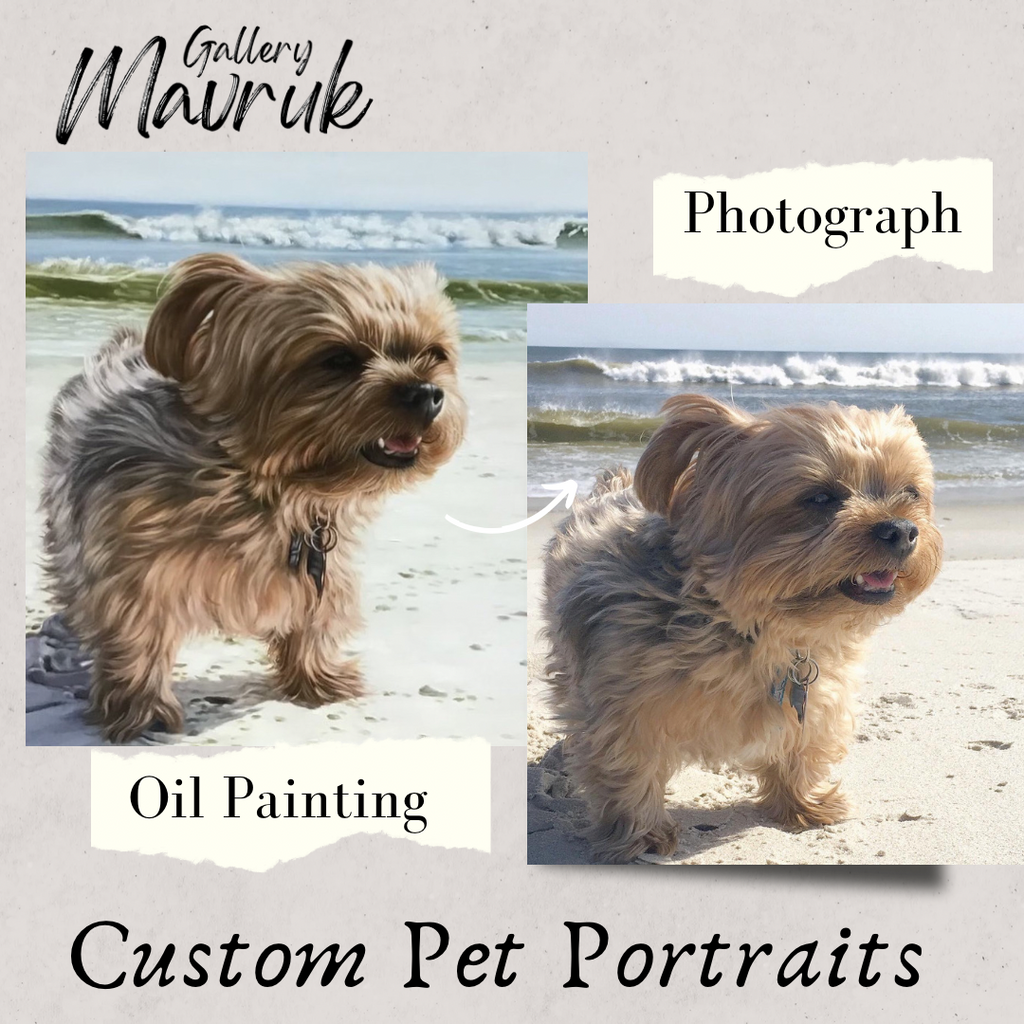 I often talk about family portraits, but I do not want to neglect our fur family. Today, I want to highlight my pet portrait work that I have been doing. When our beloved family dog, Sugarbaby, passed away it was a devastating loss to our family. Creating a portrait of him was a beautiful way to honor him, first for me to work through my grief, but also for my family who cherish the painting as a daily reminder that his love still remains. I know first hand how special a bond with a pet can be, and how sad it is that our time together is so limited. Cherish the moments together, and let the memories live on forever. A oil painting of a treasured pet is truly a memorable way to celebrate and honor our furry family.
Here is the photograph of Sugarbaby
Here is the Oil Painting I created inspired by the photo
Come by Gallery Mavruk, 9 Plaza Real S, Suite 119, Boca Raton FL 33432
call us 561-961-0704 or email info@gallerymavruk.com 
for more information about portrait work!